About Me!
This is how I feel when I'm at work.... I just couldn't not post this here... XD
Just watch this and enjoy... this makes me smile every time....
Chris Pratt in heels!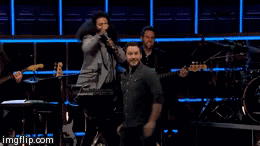 Anyways, I am 25 and I love art! I am basically here for practice and the occasional money making! I am a CPSR and I work at a local insurance agency. I am a college grad, and looking to become a CNA.
Websites and linkies!
My Photography Group

Uniquely-Yours-Photo
My tumblr

jocyhope.tumblr.com/
My Twitter

twitter.com/jocyhopesketch
My Skype

tall_one
My LS-
www.livestream.com/jocy_Sketch…
Even though I might not respond thank you so much for favorites and comments and llamas and notes! I do take the time to read each and every one!


I do point and Paypal commissions!